很榮幸被KJI&CO選中來幫她們Review寄給我試用的產品,經過幾個星期的嘗試 以下是我真心無謊言的推薦!
Description:
Water proof, 3D automatic shape pencil for easy maneuver of thin to thick brows.
Available in 4 colors (Greyish Brown, Natural Brown, Light Brown, Dark Brown)
包裝真的好吸引我 看了心情都會愉快起來,黑粉紅色包裝加上Polka Dot, 媽啊這不是女生的最愛嗎!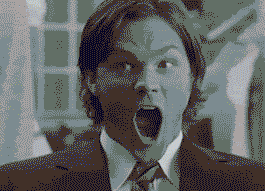 旋轉式的眉筆,刷頭
雖然我已經繡了眉毛 可是有時候顏色褪了不好看啊 還是需要用到眉筆來補救
眉筆很柔滑,很容易掌握,很容易畫 而且不容易暈染之外呢,顏色也不會說若你畫的太用力會使你的眉毛像蠟筆小新

我選的色系是Light Brown,偏自然跟我的眉毛顏色相同
刷頭的部份就無話可說了,柔軟度超棒!我這個不正常的女人怎樣大力往我眉毛刷都不覺得痛!!太神奇了

可能刷頭的部份經過精心的設計,我真的覺得他的刷頭很棒!不會在順滑眉形的時候刷痛我
有時候真的很怕用到那些刷頭很刺人啊或者很品質很劣的 但是KJI & CO的Eyebrow Marker就不用擔心這個問題啦

接下來是我目前最喜愛的產品!逛街約會不能少了它!
Description:
A fabulous lip butter made of natural ingredients to pamper lips while infusing a deep long-lasting pink color to lips. Stains lips with a semi-permanent sheer pink that looks incredibly healthy and sumptuously natural. Color remains steadfast on lips from day to night - you can wear it to bed, shower with it, kiss your children or significant other, enjoy your food & drinks, all with total confidence.
Creamy rich formula glides on smoothly imparting a luminous intense shine to lips. Lips don't only look ravishing, but also feel superbly comforted.
Made in Japan
Benefit:
100% natural ingredients
Gentle caring formula tints lips a natural pink
Smear-proof
Water-proof
Lasts up to 72 hours, 50% - 80% longer than conventional lipsticks100% natural ingredients
Gentle caring formula tints lips a natural pink
Smear-proof
Water-proof
Lasts up to 72 hours, 50% - 80% longer than conventional lipsticks
看到嗎?原本的唇色是多麼的
蒼白
啊!很暗沉啊簡直 好醜

可使用了Pink Marker之後 我的嘴唇感覺豐滿了!!而且很搶鏡誒 拍照的時候唇色就是重點!
例如畫裸妝,你可以配用這個 KJI & CO的 Pink Marker來讓你整個妝容更有精神

因為唇色真的很鮮豔,然後很持久!!我沒騙人,我喝水吃飯即使抹嘴
我的唇色依然還在!!!它不但顏色鮮豔,它也能滋潤我們嘴唇!太棒了吧!而且還有點水果的香味

看到嗎,唇色其實不會很誇張,很像自然粉紅的顏色 就少女色啦 哈哈 只是我的嘴唇偏暗沉的關係
所以我很需要用到這隻可以拿來當Lip Tint或Lip Butter的神物來
讓我整個人起死回生變少女

對我來說呢,KJI & CO這次寄來給我試用的產品我都很喜歡
而且物超所值,我真的覺得Pink Marker超值得買的!希望你們喜歡我這次的簡短分享