It is undeniable that every woman would love to have that natural beauty complexion every time stepping out of the house. Instead of thinking of what make up look works best for you, you can opt for a more natural approach. However, it is not easy to make yourself have that fresh natural glow without applying the right makeup products with the right techniques. For the ladies who are dying to know how to get that flawless no makeup look, check out these beauty tips and practice it for your everyday look.
1. Tint your face
It is crucial for any women to tint their face up with foundation and concealers to hide away blemishes. Whether to cover your wrinkles, spots or blemish areas, choose a concealer and foundation which can help hide it away.
After that, smooth out your face with some loose powder for that flawless finish. Powder acts as an important role to absorb oil excess from your face. However, do take note to select a coloured base which fits your skin tone.
2. Blush
Have that perfect summery glow by applying a slight tint of blush on the apple of your cheeks.
This is to highlight your face feature as well as give you that healthy fresh sparkle. Remember to not go overboard with your blush or you will end up looking like a clown.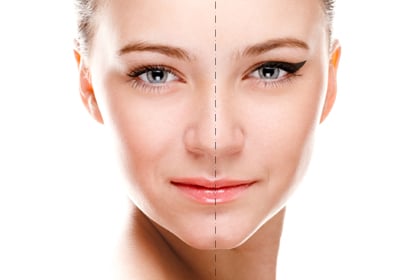 Eyes are the windows to one's soul. The best way to perk up those eyes is to apply eyeliner on the top on your lid.
Maintain natural and choose black or brown eyeliner to make your eyes look bold in a natural way.
The principle to get natural smooth lips is to apply a lipbalm or tinted lip stain.
Opt for nude colours or light pink hue and dab it onto your lips. Make sure it gets in the lines of your lips and even it out.
So, Here are my basic tips for "No Makeup" Look, it very simple. Usually for my
"No Makeup"
Look, I will only apply sunscreen, eyeliner and lipbalm. It very quick and easy when you rushing to a date or have brunch with your friends! Hope you like my
beauty
tips for the
"No Makeup"
Look!